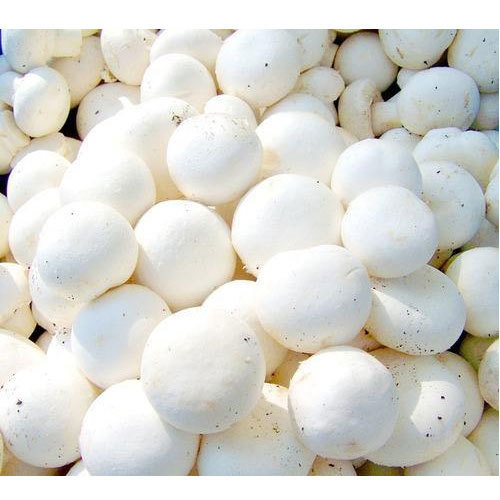 You might have often moved past the button mushroom section at the supermarket, thinking they might be tasteless and are of no nutritional value. You thought it fit to swap button mushrooms with other good-looking wild mushrooms. Agaricus bisporus or fresh button mushrooms are one of the most cultivated species of mushroom that is globally grown by the farmers. They are loved and enjoyed in different types of culinary delights.

While buying fresh button mushrooms from the fresh button mushroom exporters might seem and sound worthless to you, here are some ways to know how nutritious it is.

Button Mushrooms: Should You Buy Them?
Of course, you should always buy button mushrooms. This is because button mushrooms are an excellent source of minerals, vitamins, potassium, selenium, and vitamin B. They are also rich in protein, fibre and have minimum calories. A few complex carbohydrates which can improve and make your immune system better are also present in a few varieties of button mushroom.

Fresh Button Mushrooms and How Much Nutritious Are They?

Why do the fresh button mushroom exporters from India claim the button mushrooms to be healthy? When we talk of nutrition, the button mushrooms are loaded with:

1) Protein: A lot of button mushrooms contain high levels of protein and this is quite beneficial for any vegetarian who wishes to increase their intake of protein.

2) Fibber: It is because of fibber's presence in button mushrooms that helps minimize their cholesterol level. Apart from this, fibre is also good for your digestive system.

3) Niacin and Other Essential Vitamin B: For vegetarians, finding certain vitamin B in plants is a myth, as they are only found in animal tissues. Thanks to fresh button mushrooms, you can find vitamin B there.

4) Copper: The presence of copper in button mushrooms in the building of red blood cells residing being effective in absorbing oxygen.

5) Potassium: This is an imperative mineral that helps to keep the blood pressure in control besides enabling smooth cell functioning.

6) Selenium: This is one kind of antioxidant present in fresh button mushrooms which helps in the neutralization of free radicals. And this proves helpful in keeping cell damage at bay besides keeping the chances of cancer and other similar life-threatening diseases on the lower side. You would be surprised to know that mushrooms contain maximum amounts of selenium than other foods.

A few other minerals that are present in fresh button mushrooms are magnesium, zinc, and phosphorus. Button mushrooms are low on sodium, calories and fat. Plus, they don't even contain cholesterol.

Make The Most of Fresh Button Mushroom Benefits

Shop from Exporters Who Deal with Fresh Button Mushrooms
Mushrooms tend to pick up compounds from their harvested area. So, if they grow in toxic areas, they would comprise of polluted compounds that aren't edible. So to ensure your mushrooms come from the best and hygienic place, always shop button mushrooms from the fresh button mushroom exporters India.

Embrace Button Mushrooms with Excessive Water Content
Always make sure that the button mushrooms you are buying contain about 70-90% of water. While this point is essential if you want your mushrooms to be filling. It is also important if you want to consume lesser portions of healthy fungus.

Practice Safety Measures Before Eating Them First
Mushrooms can cause allergies to some people. So if you are trying it for the first time, make sure you only try only an insignificant portion.

Mushrooms were not seen to be an important food, but now there is a dramatic change in how fresh button mushrooms are viewed. The number of nutritional values it comprises is worth a special mention. Introduce fresh button mushrooms to your everyday diet to enjoy all its nutritional benefits. There are more than hundred recipes you would find online on button mushrooms that you can give a try to.
This entry was posted on July, 21, 2021 at 13 : 23 pm and is filed under Button Mushrooms. You can follow any responses to this entry through the RSS 2.0 feed. You can leave a response from your own site.